Bakker Metaal Recycling b.v. manages the flow of waste from local and national organizations. Clients differ from local businesses to producers, wholesalers and other companies linked to the metal recycling business. The main focus is always on metals (ferrous and non-ferrous)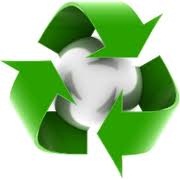 Bakker Metaal Recycling b.v. gets approached frequently about issues concerning a bidding concerning waste flows of scrap metal. Because of our international network we are always able to offer competitive rates.
Bakker Metaal Recycling b.v. can assist you concerning:
Placing of containers

Buying and selling any variety of metals

Buying of scrap machinery


Our flexibility and way of working always makes it possible to make a customer focused solution for your problem.
Environment
Environmental legislation requires you to manage the waste streams from your company in an orderly manner. The shape of the waste product and the way of sorting is different in every company. The available space and facilities in your company determines if your waste problem is easy or difficult to organize.

Unique Selling Point's
Bakker Metaal Recycling b.v. distinguishes itself in the following areas:
Relevant knowledge about the processing and recycling of metals

Skills to manage and optimize the processes of your internal and external waste streams

Reliable logistics service and coordination through transport options and 24 hour service